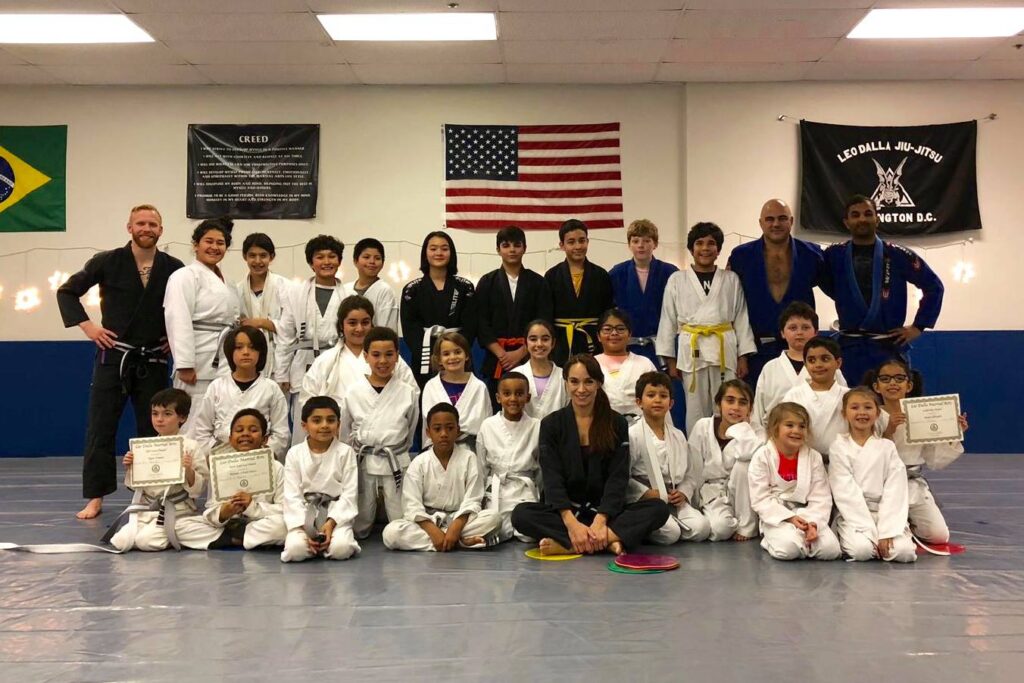 This class is for students from 11 to 15 years old.
In this class students will learn BJJ, take downs and self-defense.
No previous training is required to participate in this class. Older students are held to higher standard and encouraged to assist new students in class. Even though classes are competitive, our students are taught to use control of strength and use of technique while sparring.
Our mat chats are focused towards their time in class. Students are encouraged to participate and at times asked to demonstrate previously learned technique. Teaching them how to be courteous training partners and the values of teamwork and leadership. Students become well rounded in and out of the mat.
The Teens Jiu-Jitsu program is designed to:
Teach a complete self-defense system that will give young adults a high degree of self-confidence

Encourage students to set goals and be responsible for their actions.

Teach the importance of a healthy and balanced lifestyle.