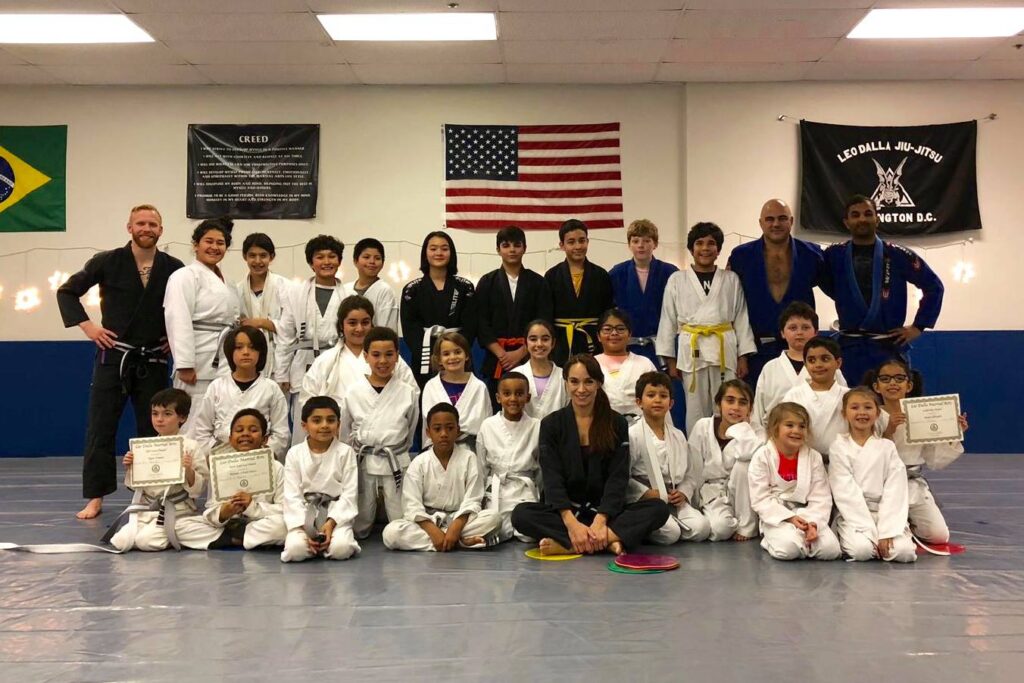 This class is for children from 6 to 10 years old.
In this class students will learn BJJ, take downs and self-defense. Technique is broken down in parts so students can easily learn and have fun.
There is supervised sparring for that group. While sparring, students are encouraged to use their technique always having in mind that their teammates are their best resource for improving their technique and helping their progress.
Our mat chat covers topics that students can relate to and that they can apply in class, school, with friends and at home.
No previous training is required to participate in this class. Students will progress at their own pace. Their individual strengths and traits will be our guide to push them to be better.
The kids Jiu-Jitsu program is designed to:
Teach a complete self-defense system that will give children a high degree of self-confidence.

Teach children how to intelligently cope with bullying, peer pressure, and manage conflict.

Teach positive social values such as respect, honesty, integrity, and dignity.
We offer fun and instructional classes for kids. The kid's program integrates sport and self-defense techniques with conditioning and skill oriented games aimed at improving your child's coordination, motor skills, agility and flexibility. We do not only strengthen the body but more importantly the mind. These lessons will:
Teach children how to set goals and be responsible for their actions.

Teach how to approach social interaction, with an emphasis on building leadership qualities