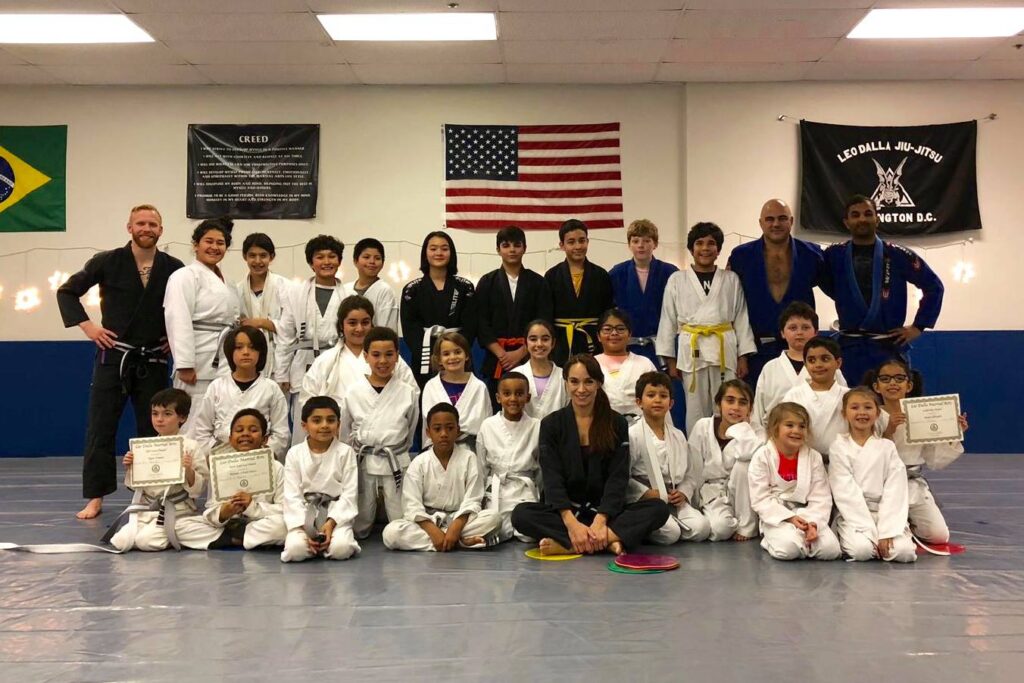 This class is for children from 3 to 6 years old.
In this class, students will learn the basic concepts of BJJ, take downs and striking. Techniques are disguised in games and in a way that students can learn the basics while having fun. Classes are always supervised and with fun and safety in mind.
Our priority for this group is to teach them to be comfortable being in close contact, have fun, and prepare them for the Kids Class, where they will be exposed to a more hands on experience with other students.
Every month we talk about different behavior topics and encourage students to practice them in and out of class.
While some children will be ready to start at 3, others might need to wait a couple of months to try again. The trial classes are ideal to check if the student is ready to start.
Our expectation for the Trial is for students to participate, meet the instructors and other students and have fun.
Little Ninjas program is designed to:
Teach positive social values such as respect, honesty and courtesy.

Teach the importance of being organized and of using self-control.
Encourage young children to have healthy habits and assist parents with small tasks at home.